Connecticut Professor Seeks Family Stories of Asia Minor Refugees for Long-Term Research Project


---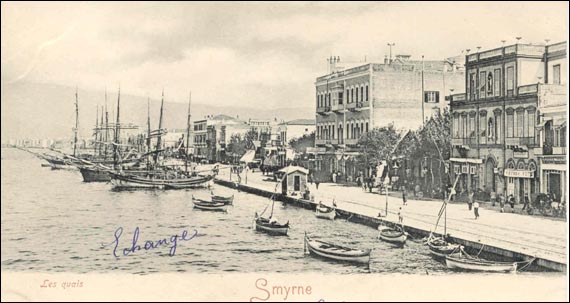 SDr. Denise Matthews of Eastern Connecticut University is searching for Greek-American families from Asia Minor. A professor of communication and also a descendant of Mikrasiates, Dr. Matthews will be conducting a long-term research project to "collect and record narratives from Asia Minor Greek-Americans, primarily first-generation children of the original immigrants. The purpose of this research is to create a database of narratives that can be used for . . . [her] own and future scholarship as well as a short video documentary based on these narratives."

HCS has long supported such efforts in the U.S., believing that Dr. Matthews' efforts are timely, especially given the renewed exodus of Christian minorities in the Near East. Current media images and reports unquestionably echo earlier similar events at Smyrna in September (11th) 1922, Constantinople in 1955, and Cyprus in 1974. Although such expulsions and massacres today constitute ethnic cleansing and genocide, in other words crimes against humanity, their past counterparts are no less heinous than what we witness today in the daily news. These stories must be preserved and heard.

For more information or to participate in the recording of family narratives, please contact Dr. Matthews directly via email: "Matthews, Denise (Communication)" <MatthewsD@easternct.edu>.


---

(Posting date 17 Feb 2016)

HCS encourages readers to view other articles and releases in our permanent, extensive archives at the URL http://www.helleniccomserve.com/contents.html. HCS maintains a free archives, too, of articles concerning Smyrna and Asia Minor, which we make available at no cost to readers: http://www.helleniccomserve.comarchivesmyrnaasiaminor.html .


---

2000 © Hellenic Communication Service, L.L.C. All Rights Reserved.
http://www.HellenicComServe.com