Bravo Harry Markopolos!
While every other Congressman mispronounced his name, Harry Markopolos turned out to be a hero on a grand scale. Harry testified before a House panel today on his long-unheralded but finally understood unveiling of Bernie Madoff. The details of his heroic effort were broadcast in living color to the masses today. The lengths to which this man went for the sake of righteousness are unheard of in today's dirty society.

Where Did The Seven Trillion Dollars Go?
Millions of people have lost approximately seven trillion dollars in the last several years from stocks that they owned, partly due to the unethical and negligent behavior of many corporations and their officers and directors. By Christos Papoutsy (Greek Translation)

Corporate Social Responsibility, Business Ethics and Economic Freedom (Keynote Address by Christos Papoutsy)

Christos Papoutsy Addresses University Students in Athens

A Common Sense Approach to Business Can Constitute an Ethical Frameworkz
The complex ethical guidelines laid down in the Sarbanes-Oxley Act can assist in regulating business ethics. But how can businesses implement these guidelines? How practical are these guidelines for most businesses? How can these regulations be converted to daily business practice? One solution is to adopt the common-sense approach advocated by the author, a former successful CEO, using a combination of four basic business principals and five simple questions to guide ethical decision-making at all levels of business.

Christos Papoutsy to Speak at Athenian Conference on Business Ethics

Boardroom Excellence
A Commonsense Perspective on Corporate Governance
by Paul P. Brountas
In Boardroom Excellence, author Paul Brountas, a corporate attorney with more than forty years experience, discusses the qualities and components of effective boards in today's post-Enron. Written in a concise format, the book is filled with informative practical advice for board members of private, public, and non-profit organizations. Click here to read more

Caveat Emptor: World Stock Markets May Be Rising Again on the Back of "Irrational Exuberance"
What was once considered questionable or even unethical behavior is now enthusiastically endorsed by many sellers and is now accepted as a way of life by the buyers of stocks. The market value of some stocks is magically derived through a series of mumbo-jumbo calculations based on incomplete information, with ittle or no real basis for the projected increase in its value. The overall market value of most stock markets is valued at a significant premium over the book value. Does this represent another bubble about to burst?

Carpets: The Alternative Investment
Carpets in the past were made by men or women who had developed their skill since they were very young. They learned from their elders to weave lovingly their specific traditional patterns using particular colors and technique. By instilling a part of their soul into the most important treasure of their culture they could in a sense make the rug to fly. By Panos Pamukoglu

Greek Laws Dealing with Purchase of Property in Greece
With patience, persistence and good legal advice, home-buying dreams of Greek-Americans can materialize, resulting in closer ties to ancestral lands and fine educational opportunities for youngsters. By Christos and Mary Papoutsy

Seek Wisdom and Advice from Sages
The corporation as a person, acting in concert with its human capital—its valued employees—requires guidance and advice in its successful performance, just as each of us would have need of it. The question arises, however, about the source of that advice. From whom or from what source should a person seek wisdom, advice and guidance as each relentlessly pursues his or her own self-interest? By Christos Papoutsy

What if Aristotle Ran Your Company?
What if this great and wise thinker re-appeared as your chief executive officer? What would be his mission strategy and plan? What advice, guidance and leadership would he suggest that your company follow? By Christos Papoutsy

What is the Wealth Creation Process?
Wealth is created by initiating and guiding the entrepreneurial process. Most often it is realized by rejuvenating underperforming businesses operating in selected areas of opportunity. By Christos Papoutsy

A Company of Citizens
Classicist Josiah Ober has teamed up with Wall Street Journal contributor B. Manville on a revolutionary new look at the Athenian democracy as a model for twenty-first-century corporate structure.

Measuring OpacityWhat does corruption in business and government cost the average citizen in Greece and other countries? The Opacity Index, developed by PriceWaterhouseCoopers, provides some answers. By Christos and Mary Papoutsy

Dr. Nikolas Avlonas to Head 3rd CSR Summit in Dubai

Fifth International Venture Capital Forum, Hotel Grande Bretagne, Athens

Save the Dates! The 13th Annual Hermes Expo International

Entrepreneurs Set Eyes on Olympics Windfall
Having missed the opportunity to reap promotional benefits ahead of the Games, the hosts are now pinning their hopes on future gains from the country's enhanced image abroad.

Business Networks and the Olympics
Organizing the Athens 2004 Olympic Games is a great challenge not only for Greece, but also for all Hellenes living abroad. The Hellenic business community all over the world should answer this challenge.

From Rich-Poor Relatives to Equal Partners: Towards a New Relationship between the Greeks of the Homeland and the Greeks of the Diaspora

Are Greeks Culpable for High Prices?
Beginning in 2002, drachmas were converted to Euro currency. Greek business owners took advantage of this situation by falsely claiming that the increased prices they were suddenly charging were due to the Euro conversion. False! The Greek business owners did it themselves.

Now Scheduling: The Horatio Alger Lecture Series

Will the Drop in US Dollar Affect Tourism in Greece?
Currency fluctuations cloud the horizon of the Greek tourist industry.

How To Grow World Economies
The Index of Economic Freedom, a systematic measurement of economic freedom in countries throughout the world, has been published annually since 1995 by the Heritage Foundation. The index reveals that those countries with the most economic freedom are more prosperous than are those with less economic freedom and also have higher rates of long-term growth. By Christos Papoutsy

Cream of the Crop
It is fundamental that every industry reaches a phase in its evolutionary maturity when the driving forces of consolidation begin to appear. It is hardly surprising to see symptoms in the private equity investment industry today that signal overcapacity and a likely period of consolidation.

Why Study the Greeks? Check the Map
I've been teaching intellectual history in universities for more than 20 years, and I like to tell myself that I know a thing or two about why great works in the history of ideas come from where they do. But what frustrates me--if I can say this without giving offense--is that most of my colleagues don't know. They don't have a clue. And, in consequence, neither do their students.

From Rich to Poor: A Plan for Stabilizing Investment Markets in Developing Countries
Attached is a paper by Caux Round Table participant Michael Johnston, a partner in The Capital Group, and Peter Wilamoski, Research Analyst, the Frank Russell Company. Their paper, 26 pages long, presents their concerns for increasing and stabilizing the flow of liquid investment capital to developing and emerging market nations.

Hellenic Business Network 5th Anniversary Symposium

Athens Stock Market Hits Five-Year Low
The once-booming stock market fell to its lowest point since March 1998 this week, highlighting a new class of Greeks, known as the "trapped" investors, after their post-1999 holdings became too devalued to sell.

Information Technology Industries: The European Paradox
Europe's lag in the commercialization of new technologies reflects the lack of social institutions rather than economic resources, institutions that release the ingenuity and creativity of the people: the democratization of business financing, government deregulation, and entrepreneurship. By Panos Mourdoukoutas

"Irrational Pessimism"
Have you noticed that the "nouveau successful" who partied their way through the 1990's patting themselves on the back for their superior investment (or management) insights were the first ones to run for cover in (what strikes us as) a highly predicted cyclical business slowdown? By The Bigelow Company LLC
Horatio Alger Lecture Series

Globalization and the Ancient Olive Tree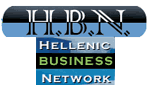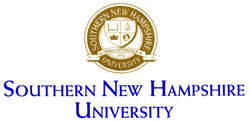 Southern New Hampshire University Announces New Appointment for Ethics Chair Dr. Michelle Goldsmith is the new two-year appointee to the Christos and Mary Papoutsy Distinguished Chair in Ethics and Social Responsibility at Southern New Hampshire University. She is highly regarded worldwide for her scientific research, especially in the field of primatology. A Fulbright Scholar and National Geographic researcher, Dr. Goldsmith has been studying the behavior and well-being of primates in Africa for nearly twenty years and one of her texts is used in unversities around the globe.

The Non-Ethics of the Financial Bailout No words can accurately describe the current financial meltdown. The non-ethics of the bailout plan defies belief. As a former investment banker, I can attest to the fact that few, if any people, truly understand the pricing and risk implications of many financial instruments, let alone the financial system. Worse still, the interconnectedness of the markets and the financial leverage of banks assets exceed even ludicrous numbers. Where was the critical oversight? Our system has lost its way. Really tough measures and true moral courage is what we now need to swallow some rather bitter medicine.--by Dr. Annabel Beerel.

Women, Leadership and Ethics "I want power!" "I love power. You cannot get anything done without power!" "Give me the power!" These are some of the quotes of over fifty senior women who hold positions of power and leadership in business organizations and who participated in a research project around the issues of power and fear as barriers to ethical behavior in the corporate world. Interviewees included presidents and vice presidents from varying personal backgrounds and a diverse range of industries.--by Annabel Beerel

Learning from the Ancient Greeks, by Janani Harish
Haven't we seen things that were popular in the 1960s and 70s becoming the fashion again? The old has always had a charm, and is often of greater value than is imagined. Take a look at ancient Greek literature. The Greco-Roman works of Aristotle Plato, Socrates, Sophocles and others cover every possible ethical situation that applies to business today. Plato emphasized on the virtues of wisdom, courage, self-control and justice. Homer's Iliad shows the consequences of unbridled anger. From Odysseus one can learn about survival, identity, and loyalty.The ancient and the modern can be combined, to produce greater and better results--be it in life or business. And it is being done successfully everywhere. Read entire article.


A Call For Papers: Conference on Social Values in Education and Business at the University of Oxford-July 2006

The Papoutsy Distinguished Chair in Ethics at SNHU Announces Three Lectures to be Presented by Dr. Annabel Beerel

Ethics in Organizations: the Unconscious at Work
Ethics education requires greater attention to the psychological aspects of our behavior. It can also greatly benefit students by incorporating an experiential learning approach alongside the conventional rational logical one.
The famous psychologist Carl Jung posed the shadow as a moral problem. The shadow includes those parts of us that we have shoved into the dark cavern of the unconscious and includes those eschewed by our culture. Active moral agency requires some knowledge and understanding of the shadow as well as awareness and appreciation of the coercive pressure of group life.
Ethics education both for the individual and the organization should include a study into the role of the shadow, group dynamics and the coercive power of groups. By Annabel Beerel.

Business Ethics Sizzles in Greece

Redefining Corporate Integrity in an Age of Doubt

Paul Cardinal Poupard: The Foundational Moral Imperatives of Our Times

International Watchdogs Report on Analyst Conflict of Interest
The "IOSCO" International Organization of Securities Commissions issued in early September its report on Analyst Conflicts of Interest. By Christos Papoutsy

Corporate Social Responsibility: Is Moral Capitalism Possible?
Ethical business behavior has become a complex global challenge. Overnight hundreds of ethics associations have emerged, most claiming to know how to operate a business ethically. Business ethics and how to operate a "corporate socially responsible" business have become a flourishing business, with hundreds of books and seminars being sold worldwide to businesses, financial institutions, and universities. By Christos Papoutsy

|The Search for Moral Capitalism (PDF)

Savvy Businesses Create a "Company of Citizens" with Human Capital
The loyalty, commitment and productivity of employees constitute human capital, the final, most important form of business capital mentioned above. A business invests in its human capital when it provides healthy work environments and better lives for its employees and their families. In sustaining its investment in this necessary form of capital, a company acts not only out of self-interest, but also promotes social well-being and justice at the same time. By Christos Papoutsy

Business Institutionalization Promotes Excellence, Combats Corruption

SNHU Conference to Focus on Transparency

AMA Code of Ethics

Ethics and Professional Conduct for CPAs

Rebuilding Trust in Corporate America

Earnings and Ethics Investing: A Response from Europe

Christos Papoutsy Lectures on Business Ethics and Corporate Social Responsibility at Andover College

Real Estate Disputes: Code of Ethics Offers Guidelines

Jonathan Shay to Lecture at SNHU

Southern New Hampshire University Hosts Noted Author and Businessman James Autry
Mr. Autry, a nationally known speaker and business consultant for top corporations, is the former president of the magazine group for Meredith Corporation and the author of numerous books.

Papoutsy to Speak at UNH Whittemore School of Business in Durham on Friday, February 21, at 7:30 PM at the New England Center.
Entrepreneurship and Ethics Equals Success Christos Papoutsy's lecture, February 21 at UNH
Papoutsy Endowed Chair in Business Ethics Inaugural Dinner and Reception
Earnings and Ethics Investing: What is Moral?
Socially responsible investing was considered an eccentricity or even a joke a short time ago. No longer. There are now more than 200 funds with assets deemed ethically or environmentally responsible.

Ethics, Whose Values?
The global corporation must develop a system of values that has a common denomination of ethics practiced by its stakeholders such as stockholders, customers, vendors, managers, workers, and the international and local communities.

Taking a Bite Out of Corruption
In its drive for transparency in the public sector, the government is(again) launching a crackdown on bribes, dirty-dealings, kickbacks and serious mismanagement. By Kathy Tzilivakis


Solid corporate ethics can be good business, too
It is time for corporate leaders to take a new look at their commitment to business ethics. The practice of business ethics and compliance has evolved dramatically over the last decade, and if a company has not kept up with advances in the field it may be among those embroiled in tomorrow's scandals.
Dealing With Dirty Money
The International Monetary Fund places global money laundering at $600 billion to $1.5 trillion a year, with perhaps a midrange figure of $1 trillion annually offering a rough, working estimate. Even within an order of magnitude of such an estimate, this constitutes the biggest loophole in the free-market system.


Business Chair Inaugurated at the University of Southern New Hampshire
Once Upon a Corporation: Leadership Insights from Short Stories, by Tolly Kizilos is a set of 27 unusual, short fictions, drawn from today's work life to highlight leadership by managers and non-managers alike.

Changing Values
Can the boundaries of ethical behavior be expanded while preserving civil liberties? By Mel Copen

Business Ethics and The Classics: Remarks by Mary Papoutsy presented at the Papoutsy Endowed Chair in Business Ethics Inaugural Dinner and Reception, April 2002

Business Ethics Matters: The Newsletter of the Christos and Mary Papoutsy Endowed Chair in Business Ethics at Southern New Hampshire University

Business Ethics Matters: Fall 2002 Issue

Endowed Chair in Business Ethics
Established at New Hampshire College

Hellenic Communication Service Code of Ethics

Can Business Ethics Be Taught?

For New Hampshire Professor, Enron Scandal Illustrates Importance of Business Ethics

Social Entrepreneurship: A Relevant Concept for Business Schools?
The concept of a social entrepreneur is relatively new in the academic literature. In the past, entrepreneurs were thought of as motivated strictly by economic concerns. By Professors Margaret J. Naumes, Jill A. Kammermeyer, and William Naumes

An Aristotelian Vision for the Global Economy
The message of the World Economic Forum held recently in New York was clear and loud. The global economy needs a vision. By Panos Mourdoukoutas

Some Things Never Change
When ideological systems conflict, it usually means that people, seeing the world through their own eyes, have concluded that their belief system makes most sense for them. But there has to be a level of tolerance and accommodation that will suit all. By
Mel Copen

Learning to Be Leaders: Can Civic Virtues Be Taught?
Can civic virtues be taught? Can we ever "prove" that good books and inspiring teachers set young adults on a path that will lead them to become good citizens and virtuous leaders, as the Renaissance humanists believed? I found the answer to this question last summer. By Robert J. Proctor

Noted Author to Lecture at Southern New Hampshire University
The Papoutsy chair in Business Ethics and the School of Business at Southern New Hampshire University will co-sponsor "Benchmarks in Business: A Symposium on Restoring Public Trust," with featured speaker James A. Autry on April 25, 2003 at the Manchester, New Hampshire campus of the university.

Benchmarks in Business: Restoring the Trust, A Symposium Hosted by SNHU

Wittgenstein's Bedrock: What Business Ethicists Do
If I have exhausted the justification, I have reached bedrock and my spade is turned,. Then I am inclined to say 'This is simply what I do." So wrote Wittgenstein about his work as a philosopher.

Corporate Ethics and Restoring Public Confidence
Business leaders are problem solvers. It's the nature of our job. So today I want to share one of the secrets of good management that I believe can help solve many of our national problems. That secret can be summed up in just three words: build on strength.